Links & Memberships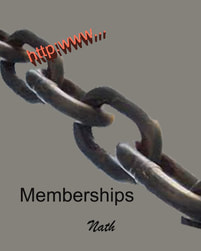 As a prayer ministry we are prayerfully supporting these charities that have been set up to help vulnerable people that may not be able to help themselves at all different stages in their lives. Please click on any of the charities listed below and consider supporting them, as one day you may need their help in your own life. Thank you.
---
Evangelical Alliance – Lasting change to people and communities throughout the UK. 
Chelmsford Star-the Co-operative – Supporting voluntary and non-profit organisations in Essex.  
Spend and Give – To raise some extra funds for charities and to help Release International with persecuted Christians across the world.
Age Concern – A Charity set up to help people that live in a world where everyone can love later life.
Age UK – A Charity that supports and provides vital services to people in their later life.
Alzheimer's Society – A Charity that's doing something incredible in helping thousands of families affected by dementia.
UCB United Christian Broadcasters – Changing Lives for Good by the Power of God's Word
Open Door & The Table –  St Martin of Tours in Basildon and The Table are bringing Church and Community together by offering friendship and prayer every Thursday from 9.30am to 1.30pm in front of the Bell Tower Basildon
Hope House Essex – Hope House is a charity that has been set up to help homeless people with short term accommodation needs in Braintree Essex. If you can support them in any way please contact Tony Britten on 07711 268951 or them directly via their website.