David's Testimony
How Jesus changed my Life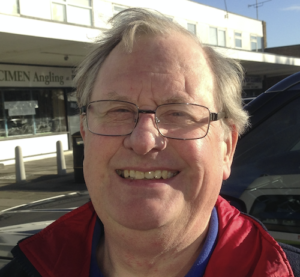 ---
I had Christian parents and attended the Baptist Church since a baby. Sundays, three times a day. At about eleven years old I made a decision. Went forward at a tent mission. Emotional experience but not sure how much it meant. After about a year I said to God I am not good enough to be a Christian so gave in my notice.
Years later I was married and my wife Diane questioned where I was as far as God was concerned. Because of that and being in love decided to give the God thing another try. This meant us together praying and reading the bible. Well it worked. Got baptised and became a member of the church.
Years later marriage under pressure, I was seeking God about this thing called Baptism in the Holy Spirit. A long story but eventually it happened. A couple laid hands on us asking for the Holy Spirit. Didn't think anything had happened but it had. Jesus became very real, a thirst for the Word of God which I had a job to understand previously.
So forty years later still learning more about God. David