In His Presence Meetings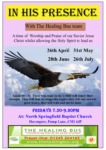 In His Presence Meetings are a wonderful Spirit filled meeting held once a month in the evening and normally on the last Friday of the month at the North Springfield Baptist Church in Chelmsford.  The evening starts at around 7.30pm for refreshments and the service beings at around 8pm until 9.30pm. There will be a time for prayer anytime during the service. Please come and join us and enjoy the evening.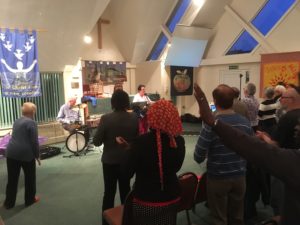 We are very thankful to the North Springfield Church for hiring us their church every month (except August and December), without the church we would have be unable to continue these services, and the trustees are very grateful for supporting our ministry in this way.
If you need any more information regarding this event, please contact us.