Welcome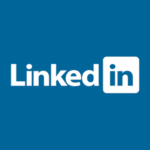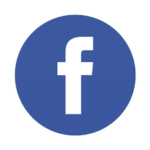 For further information and updates regarding the mobile prayer ministry, please click on Facebook, Twitter, Linkedin
What is the healing bus?

The Healing Bus is a mobile prayer ministry which aims to reach the public with the teaching of Christ through His word – The Gospel. We offer prayer for God's healing to anyone and everyone. We have seen a number of people healed through the power of prayer, and aim to reach a lot more!

We see ourselves as a bridge – people walk from the ministry, across the bridge and into the church. This is the direction that we point people to after telling them about Jesus and how He can heal them and set them free.

What we're about?

The Healing Bus is all about Love. It's about the Church leaving the building, and loving people by sharing the good news of the unconditional love of Jesus, without condemnation. God longs to enter into a fulfilling intimate relationship with people through Jesus, by the power of the Holy Spirit. We are simply available to make this possible by giving people an experience of His love. Jesus has touched our hearts and lives, and we don't just want to keep it to ourselves, thats why we love to reach out to as many people as possible so you can experance His love for yourself in your life.

Who is the healing bus for?

Everyone!! The Healing Bus is open to anyone wanting a touch from God. Whether you're rich or poor, Christian or atheist, young or old, male or female – whoever you are-, we'd love the opportunity to bless you.

We look forward to meeting you soon!

The Healing Bus Team

Our Thursdays have changed!

We now spend more time on Thursday's taking services at Residential homes and visiting people in their private homes. We ask God to direct us during the day. We're still be going to the various towns and villages thoughout Essex to offer prayer to people, but more at the weekend now. If you would like a private visit please feel free to contact us, or telephone 01245 264165.

Do you want to get involved?

Then contact us on 01245 264165 or mail at marinaprice@hotmail.co.uk

It all started with just a tent!

In 2009, God said to Marina and Nick 'Go outside the Church and pray for people', and The Healing Bus became a reality.

In May 2010, The Healing bus became a 'mobile prayer ministry' as we purchased a disabled accessible minibus from a care home in Warrington which was subsequently covered to a prayer bus.

Then in September 2010, we were invited to bring the prayer bus to the same church fun-day that we were previously at with the tent! This time 30 people came inside including the mayor and mayoress of Chelmsford!

During the day, two ladies who were living in sheltered accommodation at the time asked for prayer, which they received in the bus, and the following day (on Sunday), both ladies asked Jesus into their lives in church.

In December 2014, The Healing Bus was granted Charitable Status and became a registered charity.

In 2015, K.L.J. The Heart of God Prayer, Praise and Worship was birthed. Giving time to putting Jesus first, knowing without Him we can do nothing. (John 15v5 (b) NIV.

In June 2016, Marina Price launches her first CD "A Very High Wall", which has 17 inspiring songs.

I Took my Troubles to the LORD; I CRIED OUT to HIM, and HE ANSWERED my Prayer. Psalm 120: 1 (NLT)

Don't Worry about anything, instead TELL GOD about everything, Ask and Pray. GIVE THANKS TO HIM. Philippians 4:6 (NLT)

When you're in over your head, I'LL BE THERE WITH YOU. Isaiah 43:2 (MSG)

The Lord hears his people when they call to Him for help. He rescues them from all their troubles… The righteous person faces many troubles, but the Lord comes to the rescue each time.

The Lord looks after those who love Him. We are living in a time where staying away from God is to live at your own risk, in a world that is crying out for help to try and fill a void that only God can fill.

He is there for you. His arms are outstretched and waiting to embrace you as you come to Him. The Fathers desire is to shower you will His love. He knows your every situation and what needs to happen to resolve your situations.

He also knows your future and in that context He will also help you achieve the best outcome in terms of your ultimate destiny.

Come to Him today and worship Him. Lay your troubles at the foot of the cross and let the Fathers love make a way where there seems to be no other way.

I call on you, O God, for you will answer me; give ear to me and hear my prayer. Psalm 17:6

---

Marina is a Singer, Songwriter and Speaker. Marina has a prophetic gifting (she often hears from God), and has a powerful testimony she shares at Churches and Christian meetings.

You can purchase the CD online now, just fill in the amount you would like to donate (we suggest £5.00) and then press the Submit button where you will be directed to the secure payment page to take your donation.

We are looking to install a media player so that we can put Marina's sermons and songs on the website and would be grateful for your advise. Please let us know if you can help.

If your Church would like to know more, we would be happy to come and share the Heart of God ministry. Please contact us at 01245 264165

We are constantly looking for new volunteers! If you would like to get involved with the ministry, we would love to hear from you so please get in touch.