Welcome
What's the healing bus?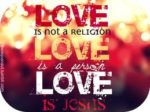 The Healing Bus is not about a bus but all about the Love of Jesus. It's about the Church leaving the building and loving people. Sharing the good and unconditional love of Jesus, without condemnation. 'We are a mobile prayer ministry that uses a bus and sometimes a car to travel from place-to-place mainly throughout Essex'. We offer to pray with anyone and everyone, (not children under 18 unless with parents consent) for God's healing touch.  We hand out Christian literature, (free of charge) about our ministry and more importantly Jesus for people to get to get to know and love like we do. Another facet of the ministry, is to share and encourage churches to get alongside us with our mission. If you would like your church or christian group to invite us to speak, we would love to hear from you. 
---
We're a registered Charity 
In December 2014, The Healing Bus was entered into the register of Charities for England and Wales and became a Registered Charity (1159619). 
The Healing Bus supports many non-profit organisations that are established to help people in our communities. 
---
Our Mission, Vision, and Values 
To see people healed, set-free to move on in the freedom they've found through prayer by the power of Jesus.

To be guided by the power of the Holy Spirit, and travel from place-to-place and church-to-church to pray with people and tell them about Jesus and how He heals and sets people free.

Support and work alongside local churches in a spiritual and practical way and to encourage people we have prayed for to ask God to guide and direct them on their journey through life. – Nothing is too difficult for God!

We arrange to pray with people in their private homes or their places of work by appointment free of charge.
To offer training and teaching on how to pray effectively for God's healing touch. 
Can you support us with this?

We are looking to develop our ministry further, but we need your help! We need more volunteers and finance to achieve these aims. Please choose to Donate now or feel free to contact us if you are interested. Thank you.

For further information and updates, please follow us on  Facebook, Twitter, LinkedinCall us on (01245) 264165 or email thehealingbus@btconnect.com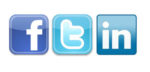 ---
In His Presence Meetings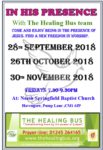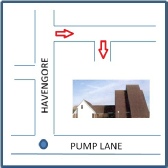 Due to the continued success of our meetings last year, we are pleased to say that we continuing the 'In His Presence' meetings again in September all starting on FRIDAY's from 7.30 (for refreshments) and continuing until 9.30pm at the North Springfield Baptist Church (off Havengore, near Pump Lane, CM1 6JP). All are welcome, so please come and join us for a spiritual blessing in music and worship. This is an ideal opportunity to let the Holy Spirit refresh you.   'All of them were filled with the Holy Spirit and began to speak in other tongues as the Spirit enabled them'. Act 2:4  
If you missed our last meeting, not to worry, our next one is on Friday the 28th September at the same time and same place! We look forward to seeing you their if you can make it. 
Some testimonies 
'It was a great evening' –  Amanda, 'We loved it and will definitely come again' – Sheri, 'It was the best evening so far'! – Rosy, 'I really felt blessed'- Steve.
(Click on any image to make it larger)
How it all started

In the summer of 2009 we were loaned a "Prayer Tent" by a church that we were members of for a Fun Day show outreach at Andrews Park in Chelmsford. We had lots of Christian information inside the tent with some chairs and a small table. Two people we prayed for, one of whom had a serious heart condition, received prayer and started to attend church. Two weeks later that man had a successful heart transplant and received Jesus into his life. Towards the end of 2009, God began to speak to us again about a bus going from place to place, village to village. God was saying… "go out to the people and pray for them". God spoke to two other people from our church as well about a mobile bus ministry.

In 2010, so many things went wrong for us and we were really tested. Three people close to us died, but then God said … "now you will start to work for me". So we prayed and prayed together with some others for a prayer bus. We particularly asked for a sign and confirmation from God that this is what He wanted us to do. Then unexpectedly we received a large anonymous donation which enabled us to buy a disabled-accessible minibus, which was converted to be used in administering prayer.

By September the ministry was ready to go. Over the next few years the ministry held outreaches at various towns and villages including Chelmsford, Ingatestone, Shenfield, Billericay, Witham, Braintree, Tiptree, Coggleshall, Harold Hill, Upminister and many more in Essex.

---

Introducing Marina 

Marina is a gifted singer, songwriter, speaker and worship leader. She has a prophetic gifting and a powerful testimony of how God changed her life. Marina has been a Christian for over 40 years and is married with two children. Marina would love to share her story of how she miraculously survived a fire, and of how God spoke to her about a mobile prayer ministry that would bring God's healing to people through the power of prayer. Marina is passionate to see people set free in Christ and she believes ultimately that God loves you. He can set you free and move into the gifts of the Holy Spirit.
Marina was born into an Italian family, all her grandparents were from Italy, but spent most of her life in the UK. She's been a Christian since 1976, and married to Nick. Marina has two children, Kerry and Reuben. Before she was married, she spent five years with Youth with a mission (YWAM) in England and Wales, mainly training in evangelism, leadership and prayer. She also spent three years with World Horizons based in South Wales; they are a prayer mission-based movement. Marina has completed a counselling course with Barnabas Trust. Marina's spent many years as a worship leader, a singer-songwriter with a powerful testimony of how God changed her life. She is often asked to speak, and has a prophetic edge when sharing, often bringing words from God before inviting people for prayer.

If you would like to purchase one of Marina's CD's click here and you will be directed to a secure site, or If you would like Marina to speak at your church or Christian meeting please call 07887 527762 or email marinaprice@hotmail.co.uk

---

We are always looking for volunteers!

Volunteers should already have a personal relationship with Jesus and be a committed member of a their church.

Have a heart to minister as a servant and to pray for others.

Be open and sensitive to the leadership of the ministry and of the Holy Spirit.

Attend regular meetings of the ministry and fellowship to discuss areas of concern either of their own or that of another member.

To observe and keep total confidentiality in respect of information they hear during conversations with other members of the team.

Report any concerns about ongoing abuse to the Safeguarding officer in charge of the Safeguarding procedures inline with the ministry policy.

Please give us a call or email us with your details. We look forward to hearing from you. Telephone: 01245 264165

---

---

We don't charge for our prayer service, Its Free, just give us a call or email us anytime, anywhere, any place. We would love to hear from you. 

I Took my Troubles to the LORD; I CRIED OUT to HIM, and HE ANSWERED my Prayer. Psalm 120: 1 (NLT)

Don't Worry about anything, instead TELL GOD about everything, Ask and Pray. GIVE THANKS TO HIM. Philippians 4:6 (NLT)

When you're in over your head, I'LL BE THERE WITH YOU. Isaiah 43:2 (MSG)

---

Can we pray for you?

As Christians we have proved in our own experience that God exists and that God answers prayer. So we are delighted to pray for you. If there are particular needs you would like us to pray for, or if you would like someone to visit and pray with you, feel free to talk to us, or contact us. If we can help you in any way, please get in touch by calling or fill out our online form. 

---

God hears our prayers!

The Lord hears his people when they call to Him for help. He rescues them from all their troubles… The righteous person faces many troubles, but the Lord comes to the rescue each time. The Lord looks after those who love Him. We are living in a time where staying away from God is to live at your own risk, in a world that is crying out for help to try and fill a void that only God can fill.

He is there for you. His arms are outstretched and waiting to embrace you as you come to Him. The Fathers desire is to shower you will His love. He knows your every situation and what needs to happen to resolve your situations.

He also knows your future and in that context He will also help you achieve the best outcome in terms of your ultimate destiny.

Come to Him today and worship Him. Lay your troubles at the foot of the cross and let the Fathers love make a way where there seems to be no other way.

I call on you, Oh God, for you will answer me; give ear to me and hear my prayer. Psalm 17:6

---

Donations welcome!  

As well as for general running expenses, we are looking for donations to help us keep reaching out to people all over Essex that do not yet know and love the Lord like we do.  If you would like to contribute, you can make a one off donation by crediting our account by bank giro or on-line. We would also be delighted if you would consider setting up a regular Standing Order to support us. Thank you.  

---

The Healing Bus is entirely run by volunteers, all money received is used directly and solely for the work of The Healing Bus ministry.

---

---

---

Do you know the hope of Christ?

The Bible teaches that we can have a new life, a new heart, through Jesus Christ. First, you must turn away from your sins. Second, you must receive Him as your Lord and Saviour. You can do that right now, and He will bring the peace and the joy of Christ to your heart and transform your life. You can have a whole new life if you will surrender to Christ.

Start by simply talking to God. 

You can pray a prayer like this:

Oh God, I am a sinner. I'm sorry for my sin. I want to turn away from my sin. Please forgive me. I believe Jesus Christ is Your Son; I believe He died for my sin and You raised Him to life. I want to trust Him as my Saviour and follow Him as my Lord from this day forward, forevermore. Lord, I put my trust in You and surrender my life to You. Please come into my life and fill me with Your Holy Spirit. In Jesus' Name Amen

If you have prayed the prayer above or want to know more about God's love for you, please contact us and we will send you a bible free of charge.