Welcome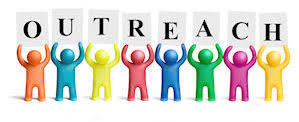 As Christians we are told to engage in outreach evangelism, the body of Christ can bring God's love into every community, fulfilling the prophetic proclamation in Isaiah 61:1: " The Spirit of the Lord God is upon me, because of the Lord has anointed me to bring good news to the poor, he has send me to bind the brokenhearted, to proclaim liberty to the captives, and the opening of the prison to those who are bound. That's why we need to Outreach.
Outreach matters because it matters to God. Jesus said: "I have come to seek and to save the lost" His mission should be our mission. He looked at the crowds and had compassion on them because they were like sheep without a Shepherd.
---
THE NORTH MISSION OUTREACHES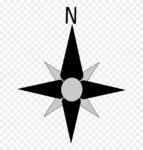 God has put it on our hearts to travel north from where we are based in Essex, and tell people about the love of God, and offer *prayer to anyone and everyone so that they may receive God's love into their lives like we have in ours. Over the last two years, we have been called to mission in Wetherby, Barnsley, Selby and Beverley in Yorkshire, and we now feel that God has commissioned us to mission to other areas apart from Yorkshire. We have seen lives changed by God through the power of prayer.
*Please Note: Due to our safeguarding procedures, we are unable to pray for young people under 18 or a vulnerable adult person without parents or guardians consent beforehand.
---
Prayer & Support needed.
Please join us in prayer for these missions, and to continue outreaching we are asking you to prayerfully consider supporting us in a financial way if you can. If you feel you would like to support us, just choose Donate on the website.
Thank you, we value your prayers and support.
---
What's the healing bus?
The Healing Bus is not about a bus but all about the love of Jesus! It's about the church leaving the building and loving people, sharing the good and unconditional love of Jesus, without condemnation. The Healing Bus is a mobile prayer ministry that uses a minibus to travel throughout Essex and beyond. *We offer to pray with anyone and everyone either in or out of the bus for God's healing touch. We hand out Christian literature (all free of charge), about Jesus for people to get to know and love Him like we do. If you would like to know more about the love of Jesus and the difference He can make in your life; or if your church or Christian group would like us to speak about the ministry, then we would love to hear from you. Please use the contact form and we'll get in touch as soon as we can. You can also find out more about us by looking though the various pages of our website. 

* Not under the age of 18 or a vulnerable adult person without with parents / guardians consent beforehand.
---
What's our mission objectives?
Vision: For the world to encounter Jesus through the generosity of His church 
Mission: To do mission by outreaching to wherever God sends us by the power of the Holy Spirit, by traveling from place-to-place to pray and tell everyone about Jesus and how He heals and sets people free!
Word: To give God's word and support and work alongside local churches and Christian organisations in a spiritual and practical way, and to encourage and engage with people to ask God to guide and direct them on their journey through life. – Always remember; that nothing is too difficult for God!
Witness: To bear witness of what God has done in our lives and to offer prayer with people and in their places of worship by appointment free of charge. – Please use our contact form to get in touch. 
Values: Our values are; Generosity, Relationship, Integrity and Excellence in all that we say and do. 
---
How can you support us?
Praying for us is the most powerful support we can ask for, so please pray for God's wisdom for our team. 
We are always looking for new volunteers, so please contact us if you would like to get involved with the ministry. 
Like most charities we need your financial support. Please consider supporting us. Also If you are a tax payer we get an extra 25% on every pound that you choose to donate. Please see the various options on this website. 
---
For further information and updates, please follow us on … Facebook, Twitter, Messenger, WhatsAPP and LinkedIn.  
---

Please call +44 (0)1245 264165 or text 07538 758883 or send us a message anytime, just click Contact Us. 
---