Gisele's Testimony
How Jesus changed my life
~ From Satan to Jesus ~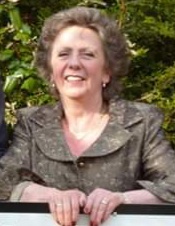 Hello, my name is Gisele and before my wonderful encounter with God I was nothing but a poor lost soul searching in all the wrongs places for acceptance and love. I was dabbling in the dark arts & drinking alcohol to access thinking my answer was in the bottom of a Whisky bottle when it was always there in Jesus.
I was living in Florida with my 2nd husband Bubba both leading a life of darkness. In 2008 on our way home from our business/shop at around 11pm we were hit head on by a drunk driver on wrong side of road. I died at the scene of the accident Bubba ended up in hospital for 2.5 years before he was taken to heaven for his eternal life.
I was taken to Heaven, I was sitting in a small corner of a great big garden and who I know to be Jesus sitting beside me, talking with me, we had a long conversation & to this day I can still recall the feeling of peace and happiness I felt there and the fragrance of the garden & warmth from the sunshine. We talk for what seems hours and Jesus tells me many things. Then I'm told I must leave and 'OH no I don't want to leave' but am told 'it's not my time yet as I have a job to do' Jesus told me of things I would be doing & I am doing that today. I wake up in the emergency room of a hospital and when I was able to get to the different hospital where Bubba was I told him we need to get saved and, Bubba being a lapsed Christian led me in a prayer, a few simple words accepting Jesus as Lord and Saviour of my life & what a wonderful decision that was to be born again. It really has changed my life for the better.
You reading this now, if you're searching for acceptance , love, peace, joy etc it can only be found in Christ and if you haven't accepted Christ as Lord & Saviour of your life then please, do it today, be reborn and have your life be transformed for the better. Walk in peace and deep joy. Gisele